Fire Mountain Arts Council
Enriching our community life through the arts.
BCJ Gallery
Selling quality arts and crafts from regional artists.
Tiller Arts Center
A beautiful venues space that hosts classes and is available for rent.
OnStage Youth Program
No matter how small you are, you can be part of something big!
The Roxy Theater
Experience the magic of the Theater! Movies Fri, Sat, Mon at 7:00 p.m
The Fire Mountain Arts Council (FMAC) is proud to serve as the cornerstone for arts and culture in the small mountain community of Morton, Washington. Working primarily as a volunteer organization with minimal paid staff and contractors, FMAC creates and delivers extraordinary theatre and education programs to engage community members and visitors of all ages and backgrounds as audience members and participants. FMAC is proud to support three cultural venues: the Roxy Theater, BCJ Gallery and the Tiller Arts Center.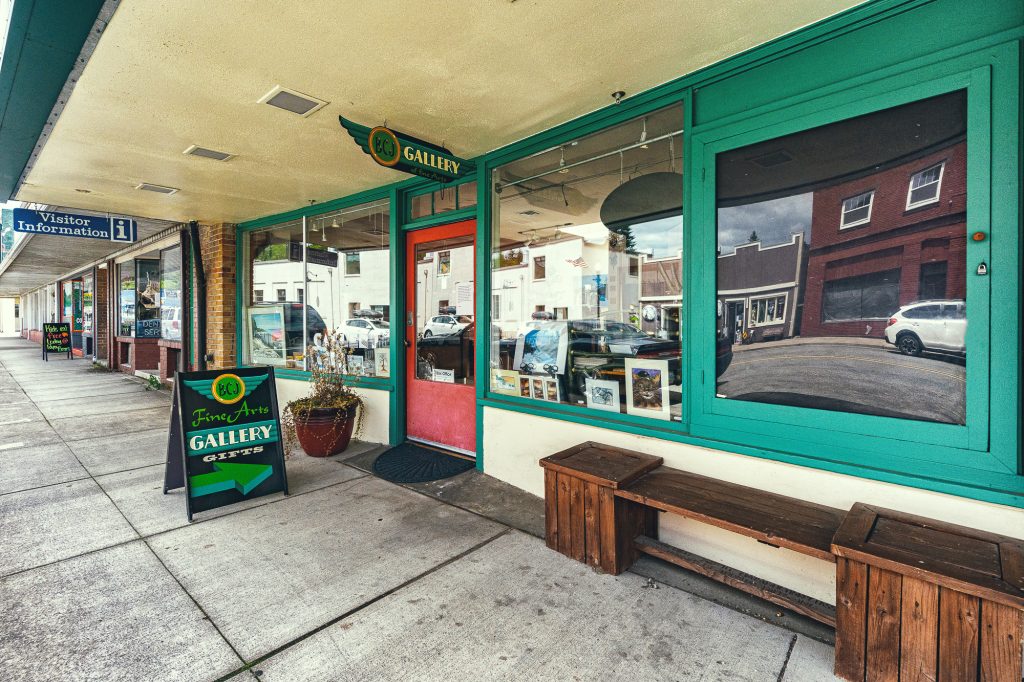 Present theater, movies, music, and other arts events.
Foster arts education for our youth.
Create an environment that nurtures local talent.
Feature our regional character.
Provide venues for the arts.
Stimulate economic growth.
We believe in our community, and everyone is welcome at the Roxy Theater. As active members of the theatre community, we value inclusion, diversity, and equity. Theatre uses its art as a way to address profound truths and examine the human condition. We stand with the people of this community in solidarity for the rights of BIPOC (Black, Indigenous, People of Color) to be heard and treated with respect and dignity, and we will continue to uphold these principles. As an organization, we are always learning; may we use these lessons to overcome our divisions and come together to enrich our community life through the arts using kindness, thoughtfulness, and love. Fire Mountain Arts Council Board of Directors June 19, 2020
Right next to the historic Roxy Theater, the Tiller Arts Center is a beautiful venue space for weddings, reunions, social events and meetings in the upstairs classic ballroom. The basement contains kitchen facilities and a costuming area for Roxy Theater performances. Contact us to find out more about renting this amazing event space. 
Most frequent questions and answers
President– Bruce Roberts, Vice President– Jessica Scogin, Treasurer– Fred Schwindt, Secretary– Elysa Ray, Directors– Jeannie Arndt, Kevin Downing, Louise Fisher, Sarah Hartman, Brad Klein, Clint Scogin
233 W. Main
PO Box 781
Morton, WA 98356